陕西南洋迪克家具成立于2001年,是一家集家具研发、设计、制造、销售于一体的大型实木家具企业。企业系中国家具协会副理事长单位、陕西省家具协会副会长单位、中国驰名商标、陕西省著名商标、中国十大实木家具品牌、陕西省名牌产品。品牌由实力派影视巨星吴秀波先生倾情代言。目前旗下拥有"禾气"、"绅度"、"国梨"、"格伦代尔"、"乌金至品"、"金木凡品"、"胡桃一号"等系列产品。
企业现代化生产基地位于西安郭杜教育科技产业园学府大道西段。基地一期项目包含两个现代化生产车间,综合办公楼、员工公寓、员工之家以及动力中心和电力中心等。2016年12月动工建设的二期项目由南洋迪克国际家居总部、现代化实木3.0流水线车间和员工公寓三部分构成。包含集研发中心、多功能厅、复式展厅、南洋迪克商学院于一体的综合办公楼;两个现代化生产车间、四栋职工公寓、职工幼儿园及配套设施完善的生活休闲娱乐区。
南洋迪克崛起于西安,着眼于全球。企业以国际化的设计理念、先进的生产设备(台湾、意大利、德国进口)、精湛的加工工艺、严格的环保标准、敬业的优秀团队,造就了卓越的业界成就。企业持续通过ISO9001(质量管理体系)、ISO14001(环境管理体系)、OHSAS18001(职业健康安全管理体系)认证,并连续多年荣获"中国实木家具十大品牌"、"中国家具行业最具影响力品牌"、"中国家具行业年度优秀企业"、"中国家具行业年度最佳原创品牌"、"绿色环保家具领跑品牌"、"质量环保金奖"等荣誉称号。截至目前,共拥有自主知识产权专利1400多项。
良好的口碑与诸多荣誉是南洋迪克用一件件质量过硬的产品、优质的服务累积而成。完善的CIS管理体系、遍布全国的销售网络、五星级木管家铂金服务、实木家居行业十大标尺等体系导入实施,从"设计、环保、材料、流程、品质、细节、服务、艺术、价值、行业准则"方面将实木家居艺术推向新的高度。在自身践行家具行业乃至国际家具制作标准的同时,为业界提供科学全面的参考标准,实至名归地成为家具行业的企业典范。
未来,南洋迪克将持续以"高于行业标准,优于国家标准,比肩国际标准"的工匠精神,专注于中国高端实木家居的研发制造,为持续提升中国家具的产业高度,强化家具行业的产业地位,引领中国家具产业走上"发展之道、中兴之道、光明之道"而躬身耕作、为推动"中国制造"走向世界而不懈努力。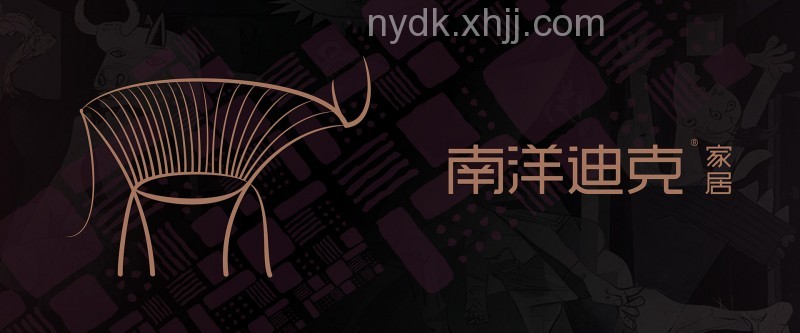 Shaanxi nanyang dike furniture manufacturing co., ltd. was founded in 2001, is a collection of furniture research and development, design, manufacturing, sales in one of the large solid wood furniture enterprises. The enterprise is the vice chairman unit of China furniture association, the vice chairman unit of shaanxi furniture association, the well-known trademark of China, the famous trademark of shaanxi province, the top ten solid wood furniture brands of China and the famous products of shaanxi province. The brand is endorsed by Mr. Wu xiubo, a film and television superstar. At present, it owns series of products such as "wo qi", "shen du", "guo li", "glendale", "wu jin zhi pin", "jin mu fan pin" and "walnut no.1".
The modern production base of the enterprise is located in the west section of xuefu avenue of xi 'an guo-du education technology industrial park. The first phase of the site consists of two modern production workshops, a complex of office buildings, staff apartments, staff homes, and power and power centers. The second phase of the project, which started construction in December 2016, consists of nanyang dike international home furnishings headquarters, modern solid wood 3.0 assembly line workshop and employee apartment. It contains a comprehensive office building integrating r&d center, multi-functional hall, duplex exhibition hall and nanyang dike business school. Two modern production workshops, four staff apartments, staff kindergartens and supporting facilities perfect life leisure entertainment area.
Nanyang dike emerged from xi 'an with a global vision. With international design concept, advanced production equipment (imported from Taiwan, Italy and Germany), exquisite processing technology, strict environmental protection standards and dedicated excellent team, the company has made remarkable achievements in the industry. Enterprise sustained through ISO9001 (quality management system), ISO14001 environmental management system (), OHSAS18001 occupational health and safety management system certification, and for many years won the "China solid wood furniture ten brand", "China's furniture industry's most influential brand", "China furniture industry annual excellent enterprise", "China furniture industry annual best original brand", "green environmental protection furniture leading brand", "environmental quality gold award" and other honorary titles. Up to now, it has owned more than 1400 independent intellectual property patents.
Good reputation and many honors are nanyang dike with a piece of quality products, quality service accumulated. The perfect CIS management system, the sales network throughout the country, the five-star wood steward platinum service, the real wood home industry top ten scale system introduction and implementation, from the "design, environmental protection, materials, process, quality, details, service, art, value, industry standards" will be the real wood home art to a new height. In their own practice of the furniture industry and international furniture production standards at the same time, for the industry to provide a scientific and comprehensive reference standards, deserve to become a model of the furniture industry enterprises.
Future, nanyang dick will continue to "higher than the industry standard, superior to national standards, international standards as" the spirit of craftsman in research and development of China's high-end solid wood furniture manufacturing, to enhance the height of Chinese furniture industry, strengthen the industry position of the furniture industry, leading the Chinese furniture industry on the way of "the development way, zte, the bright way" and devoting to farming, to promote "made in China" to the world and make unremitting efforts.